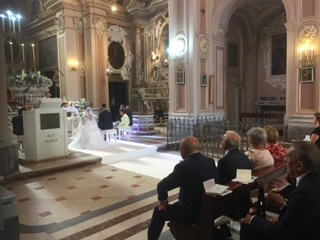 Photography Only - we have four packages which all
include colour and B&W photos. Albums are personalised according to your
package. We offer a variety of imported Italian albums with a choice of leather
colours. A crew of two photographers will attend your wedding day.

Videography - we film in HDV (High Definition Video) and
offer seven different packages. Each package includes coverage at Groom's
House, Bride's House, Ceremony, Photo Session and Reception. We film the
wedding day with two or more live video cameras (don't underestimate the
difference it can make), special lighting and a unique audio pick up system.
All DVDs include opening titles, a mixture of live sound and special effects,
transitions and complete editing. Each DVD is presented in a personalised, full
colour cover. You can download some video clips found on the wedding videos
page.(This might take a few minutes depending on your internet connection
speed).